A number of iPhone 4S users who have upgraded to Apple iOS 5.0.1 are complaining that, instead of improving battery life, the update is making the battery life shorter.
The first complaints of poor battery life began the day after the iPhone 4S was launched on October 14. One complainer's thread on Apple's iPhone forum, dated October 15, soon had over 100,000 views, and 1300 replies. Apple contacted some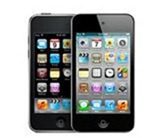 forum members who complained, seeking help in tracking the issue down. Early this month they admitted there was a problem related to the operating system. Yesterday they released a software update, iOS 5.0.1, to fix the problem.
But it seems the battery issue continues, and for some it has gotten worse."Before the 5.0.1 update I actually didn't have any battery problems on my iPhone 4S. But thanks to this update I now seem to have one, too," began one thread on Apple's forum late last night. Several posters agreed, saying "same here." Another stated "Yes have the same problem. Was looking forward to having normal battery life on my new phone, but the new 5.0.1 update actually made it worse."
Other users are reporting both the short battery life and that the handset is hot even when not in use. "my iPhone is getting hot, even when I dont use it," said one poster on the forum," "My phone seems to be running hot now as well" replied another."
Apple has not yet replied to the new complaints.
While Apple product launches have become famous for creating a rush of customers eager to buy the latest and greatest from Apple, it will be interesting to see if the battery problem with the iPhone 4S, coupled with with the antenna issues after the launch of the iPhone 4, will temper the eagerness of buyers during future iPhone launches.
For more on this story, as developments happen, keep your browser tuned to CP.
---
Have A Question? Ask Jessica!