Apple's next launch event is finally official.
After months and months of speculation and rumors, Apple has finally sent out invites to its next launch event, scheduled for September 9th, with the tag line "Wish we could say more."
Every year, Apple benefits immensely from buzz due to the many rumors and speculations surround its yearly device installments.
The docket this year suggests a larger screen iPhone, and an iWatch.
iOS 8 was already announced earlier this year at WWDC, and the beta has been out for months, so there shouldn't be any major surprises there, but expect a nearly identical UI to iOS 7.
Most of the changes are either under the hood or in the form of some new and improved features, most notably, the ability to use custom keyboards (finally).
The coming weeks will see a lot of speculation over any hidden hints embedded in the event invitation, particularly surrounding the "Wish we could say more" message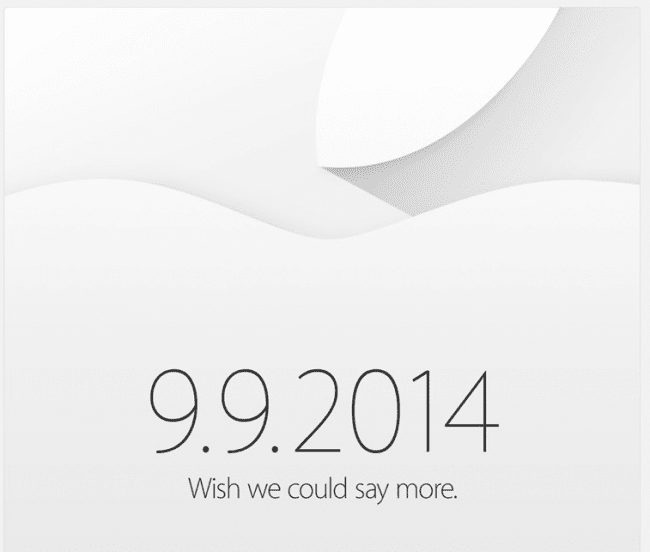 .
Likely, there's not much to interpret.  It's a launch event for an iPhone that uses Siri, both of which enable you to "say more," and the full details are confidential, so Apple also wishes they could "say more," but we'll all have to be patient until September 9th.
The actual device availability will also be announced at this event, but the general consensus of most rumors is that the device will be released on September 19th, which is consistent with Apple's traditional 10 day launch window.