We got word from both AT&T and Verizon today that they will be launching the new iPad on their networks on March 16. The carrier's iPads will be available both online and in stores.
The new iPads are in hot demand. Apple launched the iPad last Wednesday and by the weekend the pre-order inventory was sold out. At this point in time there's a 2 to 3 week wait for shipping on all online orders through Apple.com.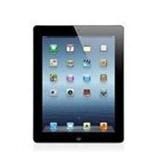 But Apple also has inventory sitting in their stores waiting for the Friday, March 16, launch date. There's a for-sure chance that lines of eager Apple fans will form early.
Now with AT&T and Verizon confirming they'll be selling the new iPad in their stores, and online, starting Friday, shoppers have other stores to choose from.
And now this… word just coming in that Best Buy will also have the new iPad on sale on Friday.
The unknown at this point is what actual time of day the iPads will become available at AT&T, Verizon, and Best Buy. We don't know if they will be available at their normal morning opening hours, or if there will be a delay.
We'll have more information on this here at CP as it becomes available.