Best Buy is making an appeal to shoppers who expect to buy a new cell phone this year. Pre-register for the purchase of a cell phone from Best Buy. Then buy a cell phone from them during 2012, and they'll give you a $50 Best Buy gift card.
The promotion appears to be a way to get a loose commitment from shoppers to buy their next phone from Best Buy. We say 'loose commitment' because it's just that. Best Buy cannot force a shopper to buy their next phone from them even if they pre-register to do so. Most shoppers go straight to their carrier when upgrading their phone. Perhaps Best Buy can capture some of those shoppers with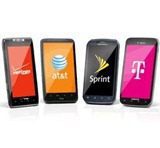 this pre-registration offer. But if a shopper does not buy a phone from Best Buy during 2012, according to their FAQ, the $50 gift card offer just goes away. There's no penalty for signing up. Best Buy offers an 'opt in' reminder option during the pre-registration. If you agree, they will send you reminders of the deal (no more than once a month, according to the site). No hoops to jump through to 'opt out' of getting emails and texts from them.
Best Buy plans to push this offer during the Super Bowl. The sign-up period for most of us starts on Super Bowl Sunday and lasts one week, from February 5 through February 12. Best Buy Reward Zone members can sign up starting today. The offer is good for purchases of phones with a 2 year qualifying contract from Verizon, Sprint, AT&T, or T-Mobile, on or before December 31, 2012. The sign-up form is at www.bestbuy.com/phonefreedom.