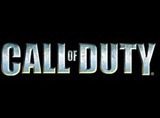 By way of a leak through Target, the name and launch date of the next version of the 'Call of Duty' game has apparently been revealed.
We heard rumors earlier this month that the new game might be called 'Call of Duty: Eclipse.' But that appears to be incorrect. Redmondpie.com is running photos on their site of apparent Target $1 reservation cards with the name 'Call of Duty: Black Ops II,' and listing the release date has November 13, 2012.
The date coincides with an earlier rumor we reported on. And on that date there will be an actual eclipse. The solar eclipse will be viewable from northern Australia and the southern Pacific Ocean. But apparently that will be the name of the game .
We'll know more about 'Call of Duty: Black Ops II' Tuesday evening. The game's maker, Activision, has announced they will make a 'reveal' concerning became during the NBA playoffs. Stay tuned, we'll have more on this Tuesday night.