Call of Duty: Modern Warfare 3 is set for release on Tuesday and several stores have announced special events and bonus goodies to buyers.
Arguably, Best Buy is making the largest production over the launch of Call of Duty: MW3. They announced last week that their MW3 event will start Monday evening before the launch. Over 300 of their locations will host a "Play It Early" event. The first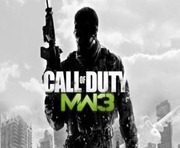 200 customers in line will receive tickets to play Call of Duty: MW3, in Best Buy's Magnolia home theater department, prior to the official launch. The "Play It Early" event begins at 8 PM, but surely the line will begin forming much earlier than that.
At midnight, Best Buy will begin selling of Call of Duty: MW3. In addition to the midnight opening of 900 some stores for the early Tuesday morning purchase, Best Buy has announced that buyers who bundle the game with the purchase of a select HTC smartphone with two year carrier contract, will also receive a one year premium membership to the online multiplayer service Call of Duty Elite, and a free Call of Duty: Elite branded case for their new smartphone.
The selection of smartphones available in the deal include the HTC EVO 4G on Sprint, the HTC Droid Incredible 2 on Verizon, and the HTC Inspire 4G for AT&T. Each of these phones is offered through Best Buy free with a two year carrier contact, so the smartphone case and the membership are bonuses for purchasing the game and a cell phone contract at the same time.
Walmart has also announced a Call of Duty MW3 pre-event. 2700 of their stores will be hosting MW3 tournaments that begin at 8:00 pm local time on Monday, November 7, before the game goes on sale at midnight. They have posted on their site that the PC version comes with additional discounts on accessories and strategy guides, but they do not detail what those discounts are and exactly what accessories they apply to.
Amazon has announced buyers of MW3 through their site receive a $10 credit toward the official Ear Force Gaming Headset and $0.99 shipping.
Buy.com is awarding MW3 buyers at their site 1000 Super Points.
And Microsoft is offering a $10 store credit with the purchase of MW3.
———update———-
Interesting to note that PCWorld and other sites are reporting the Best Buy deal as 'Buy Call of Duty – Get a free cell phone with contract' — missing the fact that these phones are already free from Best Buy with purchase of a carrier contract.
In actuality, the deal is if the buyer buys both the game and the phone/carrier contract – they get a free phone case and an annual membership to Call of Duty Elite for one year.
---
Have A Question? Ask Jessica!