One of the major online cell phone discounters is having a special they are calling the "Unprecedented Sales Event". It offers a savings of $265 on a package that includes a smartphone, the activation fee, a docking station and a dash/windshield mount, for free, with the purchase of a two year Verizon contract.
The special is being offered by Wirefly. The smartphone included in the package is the Droid 2 Global from Motorola.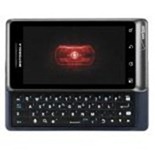 The Droid 2 Global has an impressive a 1.2GHz processor, a slide out QWERTY keyboard, and a 3.7 inch touchscreen. It can make and receive calls, and can access email, in over 200 countries. The cell phone features a 5 megapixel camera, takes video, and can connect to, or become, a mobile hotspot (connecting up to 5 other WiFi devices).
According to WireFly, the phone sells in Verizon stores for $149 (though Verizon's website lists it at $79, with the purchase of a two year Verizon contract).
During Wirefly's sale, the Droid Global 2 is free with the purchase of a two year Verizon contract.
The "Unprecedented Sales Event" package also includes:
– Free activation on a Verizon plan, though the waived activation fee is currently available with the purchase of any of their Verizon phone/plan combos). The activation fee is normally $35.
– A free Motorola Multimedia Docking Station. The docking station both charges the cell phone's battery and allows for data sharing between the cell phone and a pc. Stated value is $39.99.
– And a free dash/windshield mount for positioning the phone on a car's dashboard or windshield for easy access. A dashboard app gives the user the ability to play music, use Google Maps navigation, and make hands-free calls. It is also valued at $39.99.
The full special goes until tomorrow night. After tomorrow night, the free activation on Verizon plans is scheduled to end. The docking station and dash/windshield mount part of the special is good until September 18th, or while supplies last.