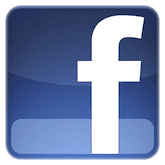 Yesterday, September 27, Facebook launched a new Facebook Gifts platform.
According to Facebook, the system will suggest that the user purchase a gift based upon clues in the user's feed – e.g. a large amount of congratulations or happy birthdays written on a friend's wall.
The user can send a physical gift or digital gift card, without even knowing their friend's address.
Facebook Gifts is run by Lee Linden, co-founder of Karma. The gift app Karma was acquired by Facebook in May and is being rolled out to some users in the U.S. beginning the 27th of September. It will be rolled out across the rest of the country with time.
According to TechCrunch, Facebook is contemplating an international launch "that could pull buyers away from Amazon, eBay, Etsy, and other shopping sites."
A number of companies have already partnered up with Gifts, including Starbucks Coffee, Warby Parker glasses, GUND teddy bears and more.
In their introductory video, Facebook paints a simple and convenient user experience. The gift selection is promoted as being simple, payment is painless and the user doesn't even have to know their friend's address.
Facebook will send the friend in a simple notification after the purchase is finalized, and will then deliver the gift.
It remains to be seen how well Facebook Gifts will compete with similar existing services as it acquires additional partners.