There appears to be a growing awareness of the amount of arsenic in the foods we are eating and drinking.
Dr. Oz, host of the "The Dr. Oz show", first brought us the story concerning a level of arsenic in apple juice that was higher than federal standards for drinking water. No federal standards exist for juices.
At the time, the US Food and Drug Administration  (FDA) said the levels that Dr. Oz found were for organic arsenic, which is not harmful. They went as far as to issue him a letter of warning, and said he should have differentiated between harmless organic and harmful inorganic arsenic.
However, Consumer Reports followed up on Dr. Oz's assertions and confirmed his reports of high inorganic arsenic levels in apple juice and also grape juice.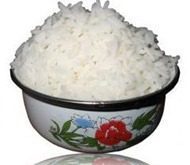 Now more fuel has been added to the fire. A study done by the University of Michigan, Ann Arbor, MI, and published in the Proceedings of the National Academy of Sciences has found that the consumption of rice can lead to higher levels of arsenic, including inorganic arsenic, in samples of urine in those who they tested. The complete report can be read here.
Both the authors of the study, and Consumer Reports, agree that the US needs to regulate the amount of arsenic allowed in food and drinks. The FDA has not commented on this latest study. In a previous statement, they said they have been tracking arsenic levels in juice since 1991, that arsenic levels are low, and that the "FDA considers the general consumption of fruit juices, including apple juice, to be safe."
---
Have A Question? Ask Jessica!