If you're looking to book a trip for the end of summer or fall then now's a great time to do it thanks to Southwest Airline's latest sale.
The sale, called the "get up and go" deal, runs through tomorrow and offers $49, $79, $99 and $129 one-way flights to select locations.
The deal covers the following travelers who book one-way, non-stop flights (Wanna Get Away® Fares) by June 9th:
•Those who travel between August 23rd and December 14th of this year in the U.S.
•Those who travel internationally from/to San Juan, Puerto Rico between September 7th and December 8th of this year.
•Those who travel internationally from August 23rd and December 13th of this year.
Below, you can see a map of travel destinations within the U.S.; you can also check out Southwest Airline's website for more information.
Overall this is a good opportunity: it includes most major destinations (including Los Angeles, New York and Las Vegas) and can save you a few dollars.
However, flight availability, dates and times can be limited, which means you may have to fly on a day or time that is a bit inconvenient- making the process a bit of a hassle.
But if you like a good bargain and are flexible, this is definitely worth looking into.
What do you think of Southwest Airlines Wanna Get Away® Fares?
Tell us below and be sure to follow all my latest consumer news reports on Twitter!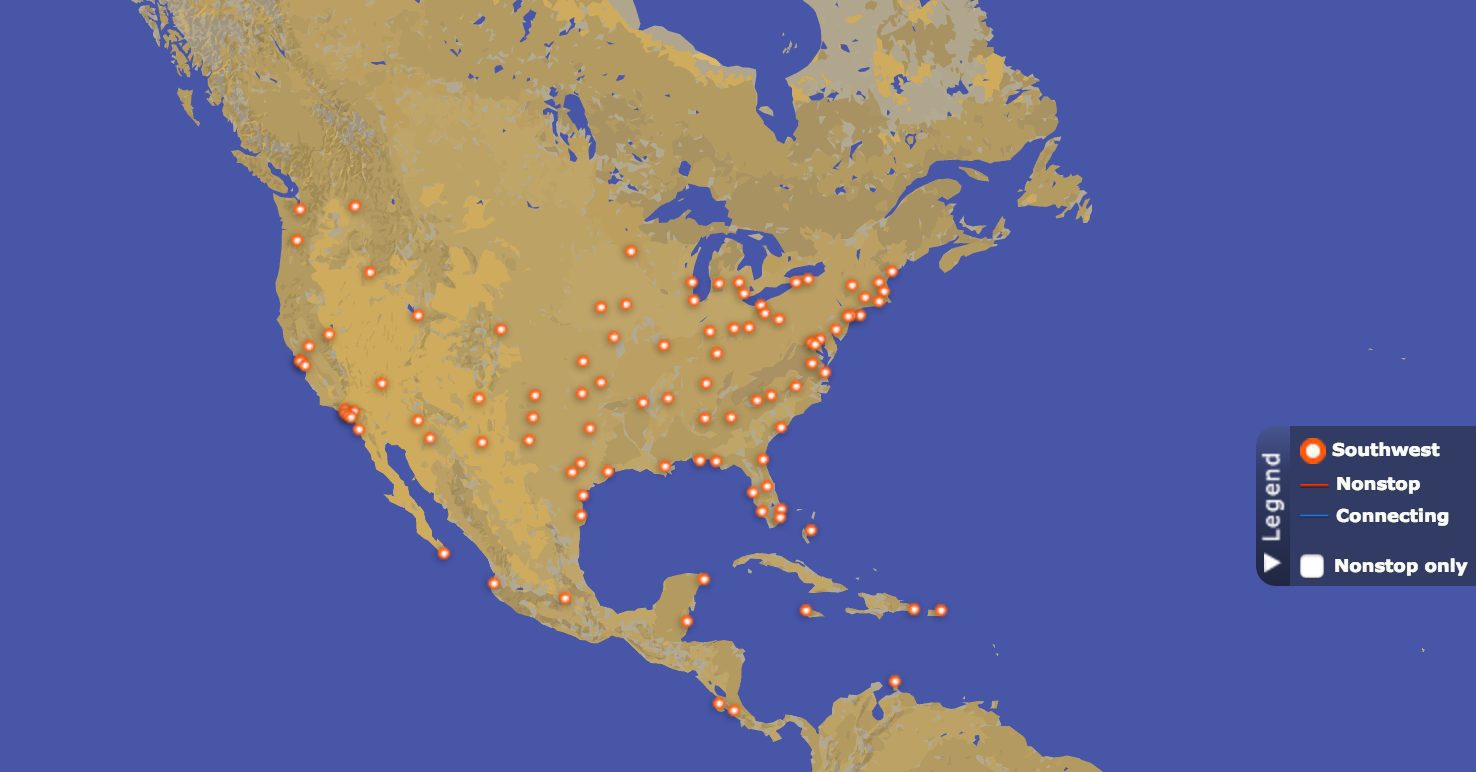 ---
Have A Question? Ask Jessica!