Best Buy has a deal that might just be missed by most people, considering all the news and excitement over the HP TouchPad firesale, which is sucking most of the air out of internet news rooms everywhere.
Tomorrow, August 22, Best Buy is offering the AT&T 8GB iPhone 3GS free with the purchase of a new (or an upgrade) of two year AT&T plan. According to the statement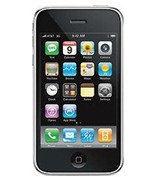 released by Best Buy, this is an exclusive offer from Best Buy. It's only for one day, and it's only available in stores, not online.
Best Buy currently offers the AT&T 8GB iPhone 3GS through its website for $49.99, with the purchase of a new two-year AT&T contract.
The iPhone 3GS features a 3.5" widescreen color multitouch display, a built-in 3.0MP digital camera, voice controls, GPS, an accelerometer, proximity sensor and ambient light sensor. It runs on Apple's famous iOS of course, has thousands of available apps, and it doubles as an Apple iPod. The Apple smartphone is rated 4.7 out of a possible 5 stars by a total of 67 users on Best Buy's website.
The free iPhone deal will be available at Best Buy and Best Buy Mobile specialty stores tomorrow.