The highly anticipated Galaxy Nexus may finally go on sale this week. There's been a lot of buzz on the Internet about it today, with most of the rumors leaning toward a December 9 launch date.
Back in mid-November we reported on the possibility of a December 8 launch date. But the December 9 launch date works pretty well too,… and it's on a Friday leading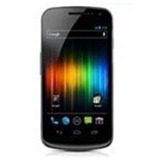 into a big shopping weekend, which makes sense.
The now rather predictable 'clues' leading up to a launch seem to be happening as well. Photos of the packaging have been 'mysteriously' leaked online. And the Wall Street Journal has quoted sources 'familiar with the matter' saying the price will be $299 with a two-year contract.
The Galaxy Nexus is made by Samsung and will be available on the Verizon network. What makes this phone so special and 'highly anticipated'? Well, the biggie is that it will be the first device with the new Android 4.0 (Ice Cream Sandwich) operating system. In addition to the operating system, the phone features a big 4.65 inch Super AMOLED Plus screen, a 1.2 GHz dual core processor, 1 GB of memory with 16 to 32 GB of storage (whether will be 16 or 32 or available in both has not been leaked yet). It will also have a 1.3 MP front facing camera and a 5 MP rear facing camera.
Samsung and Google introduced this phone back in October, in Hong Kong, and it's been on the international market. Maybe we will get a taste of it here in the US on Friday.