One of the most eagerly awaited smart phones of 2011, the Samsung Galaxy Nexus, may finally have a US launch date.
The new phone is a collaboration between Google and Samsung. It will run on the Verizon network, though it's expected to be sold unlocked. Google and Samsung unveiled the phone October 19 in Hong Kong. It's the first smart phone, actually the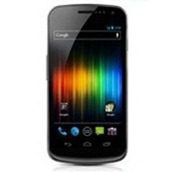 first device period, to come with the new Android 4.0 (Ice Cream Sandwich).
In addition to the excitement of having the newest version of Android, the phone also features a big 4.65 inch, 1280-by-720, Super AMOLED Plus screen; a dual core 1.2 GHz processor; 1 GB memory; 16/32GB of storage; a 1.3 MP front facing camera; and a 5 MP rear facing camera.
Though the December 8 launch date has not been confirmed by Verizon, the folks over at Droid Life got their hands on some documents that list the Samsung Galaxy Nexus as having a scheduled launch date of Thursday, December 8. According to the document, accessories for the Galaxy Nexus are being shipped to stores this week.
Droid Life did not list a source for the documents, and with Verizon being mum, we'll have to put the December 8 launch date down as the rumor for now. But it does give us some hope that we will see the phone soon.