On Thursday Google launched its first national Google Offer. It was a deal $25 at REI for $15. Google announced the offer on their Google Commerce Blog, saying "If you enjoy hiking, biking, running, and sleeping under the stars then you'll love our deal with REI."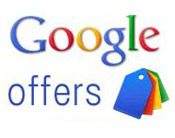 Google began Google offers in January, and has been offering local deals in select markets. They offer deal-of-the-day coupons which can be purchased to take advantage of the deal at the store or website. The service is similar to those offered by Groupon and LivingSocial.
Google also announced the release of their new Google Offers app for Android. The app delivers daily deal notifications, featured offers from local businesses, saves purchased deals, and provides the ability to redeem deals through the app with no printing of coupons required. According to Google, the Google Offers app will be available for the iPhone soon.