While it looks like the $99 special is gone, possibly for good, there are still plenty of sites shilling the discontinued tablet at discounted pricing.
Auction site eBay has several 16GB TouchPad models available for a starting bid of $150 with a buy it now price of $235. That's still more than $200 off the original price of the HP TouchPad Wi-Fi tablet with the 9.7-inch screen. Other sites are hawking the venerable discontinued WebOS tablet for anywhere from $250 to the original $499.99. The eBay sites also have additional charges for shipping, usually at least $8. The 32GB model is also available, but the deals starts with a bid of $205.54 and a buy it now price of $500 – as a note, this particularly bid had not met the reserve, so wouldn't actually sell for that price if no one bid higher; the reserve is hidden from bidders.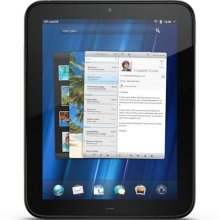 Web site l2d2online.com has the HP TouchPad 16GB model available for $248.95. This site includes free shipping for orders over $99.
Amazon has posted 58 of the discontinued tablets for prices starting at $250. It also has charging docks and flip book cases available for the HP TouchPad. These are all the 16GB version, although there are also 32GB models available for prices starting at $319. Amazon says there are 23 new or used 32GB models available.
There are multiple additional online vendors with prices for the HP TouchPad 16GB model starting at $298.75, most charge no shipping.
---
Have A Question? Ask Jessica!