Cell phone carriers, under threat of new Federal Communications Commission (FCC) regulations, have agreed to voluntarily start notifying customers when they get near, or go over, their plan limits.
The alerts, which will be free, are expected to be in place within 18 to 24 months, though on some plans the alerts may be available sooner.
The FCC drew up a proposal for rules requiring cell phone carriers to alert customers when they were getting close to, or exceeding, their plan's limits on voice, texts, or data. Those rules were put on hold after the major carriers agreed to do it on their own.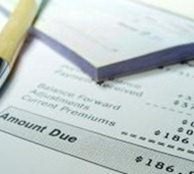 "While I do not think today's announcement guarantees closing the book on consumer
worries over bill shock and unanticipated charges, it does represent good progress." said FCC Commissioner Michael J. Copps in a statement "Consumers have a right to know–ahead of the monthly bill's arrival–if they risk high overage fees."
The alerts will be sent via text messaging, and will be applied to accounts automatically, though consumers will be able to opt-out. Under the plan international travelers will also be warned by the alerts when they become subject to international roaming fees.