Apple is reported to be investigating reports of the iPhone 4S, in some cases, having a much shorter battery life than it should.
Consumers began complaining about the short battery life soon after the iPhone 4S was released. Over the last few weeks those complaints have been gathering steam. One post on Apple's support forum, dated October 15, about the iPhones 4S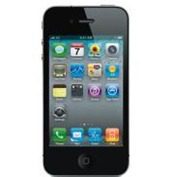 battery life, has over 98,412 views and 1,250 replies.
Some who have complained are now saying they have been contacted by Apple for more information concerning how they use the phone. The Guardian is reporting that Apple engineers have asked some users to install a monitoring program that will track usage and create a log file that can be emailed back to Apple.
The problem with the short battery life does not appear to be affecting all users. Those that have had problems have reported that the battery is sometimes drained up to 10% to 15% per hour even in standby mode. Some believe the problem may be related to a corrupted contacts list, after lists are imported to the new phone from Apple's MobileMe, iCloud services, or Google's Contacts. But right now, it seems to be mostly guesswork. According to the Guardian, one user who was contacted by Apple was told that Apple isn't close to finding a fix.