In 2012, Apple expanded their iPhone line to include the iPhone 5C, a cheaper, more colorful plastic iPhone. Shortly thereafter, Apple discontinued the iPhone 5 in favor of the iPhone 5S.
Deciding on a new phone can be tough. Smartphones are expensive, and most service plans only allow upgrades every two years.
If you've decided to buy a new iPhone, but are curious about the differences between the current 5S and 5C, this guide will set the two models side-by-side for a detailed look.
Color, Capacity and Cost
The iPhone 5S comes in 16GB, 32GB and 64 GB versions, priced at $199, $299 and $399, respectively, with a new 2-year contract. It is available in silver, space grey and gold.
The iPhone 5C comes in 16GB and 32GB versions, priced at $99 and $199, respectively, with a new 2-year contract. It is available in white, pink, yellow, blue and green.
What you need to know: The iPhone 5C is designed to be a less expensive, less "executive"-looking smartphone. It comes in more colors, and more colorful colors, giving customers the ability to express their tastes without the need for a special case (or any case at all for that matter).
However, the white option of the 5C is black on the front, and still offers customers a more subdued smartphone, in terms of color, while maintaining the friendlier price tag.
The iPhone 5C is effectively $100 cheaper than the iPhone 5S, and it is not available in a 64GB version.
[divider]
Display
The iPhone 5S and iPhone 5C have identical 4-inch Retina screens with an 1136 x 640 resolution at 326 pixels-per-inch (ppi).
What you need to know: Despite being cheaper than the iPhone 5S, the iPhone 5C does not forfeit screen size or quality. Both models have extremely high-resolution 4-inch screens. Text and photos are sharp, and games and movies are clear.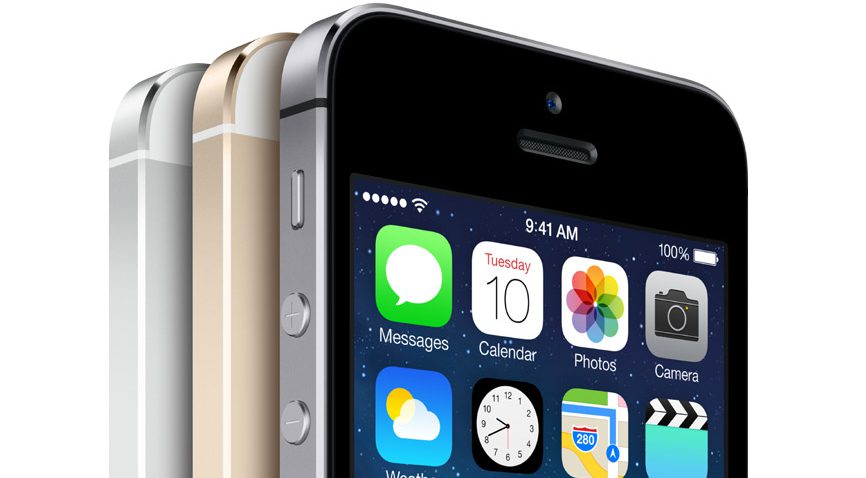 [divider]
Processor
The iPhone 5S contains an Apple A7 processor and M7 motion coprocessor. The iPhone 5C contains an Apple A6 processor.
What you need to know: The iPhone 5S has a more advanced and more sophisticated processing unit. It will run apps more efficiently and more smoothly. When tested side-by-side with the iPhone 5C, the 5S will clearly perform better. However, for typical, individual use, both devices are extremely effective.
[divider]
Physical Specifications and Battery
The iPhone 5S is 4.87 inches tall, 2,31 inches wide and 0.30 inches thin. It weighs 3.95 ounces. The iPhone 5C is 4.90 inches tall, 2.33 inches wide and 0.35 inches thin. It weighs 4.65 ounces.
Both devices contain a rechargeable lithium-ion battery that lasts up to ten hours with constant use, depending on the task being performed.
What you need to know: The iPhone 5C is slightly larger than the 5S on account of its slightly bulkier plastic shell. However, due its more durable feel and variety of color options, some people feel less inclined to use a case with the iPhone 5C. The iPhone 5C without a case is inevitably less bulky than the majority of iPhone 5S's with cases.
Both devices have the same battery, and thus battery-life of up to ten hours for most 3G calls and wi-fi or LTE internet browsing.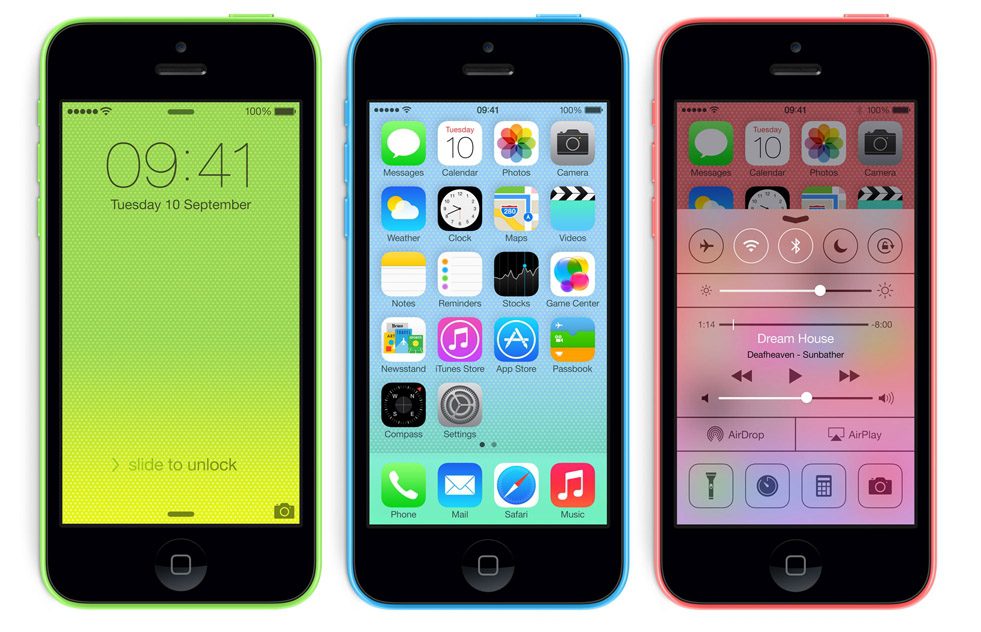 [divider]
Verdict
If you're looking for an advanced smartphone, enhanced for running your favorite games, productivity tools, and other apps, both the iPhone 5S and the iPhone 5C will deliver.
Because the two devices are roughly the same dimensions, use the same size and quality screen, run at nearly the same speeds, and do all the same stuff, it ultimately comes down to which a purchaser likes the feel and look of more.
If looks are less than a priority in the decision process, the iPhone 5C's lower cost might also help sway you. $100 less for the same storage capacity is considerable.
[divider]
The iPhone 5S and iPhone 5C can be purchased from the Apple online store, as well as from several authorized phone dealerships, including Sprint, T-Mobile, Verizon and AT&T.
Thought? Questions? Leave them in the comments section below.