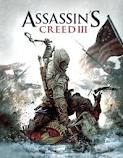 Assassins Creed 3 may be the conclusion of the Assassins Creed series, but there is plenty of scope for the story to continue.
"Should they decide in the future to do other stuff, there's plenty of room to explore, plenty of seeds that have been planted that won't conflict," lead writer Corey May told Shacknews.
He added, "It was my intent to provide (a) pay-off and to answer questions for those who are invested in them. It should provide a fairly lengthy ending that will also give room for answers and pay-off."
This time around, Assassins Creed is based upon the American Coastline and will showcase some American historic events like the Boston Tea Party.
Speaking about the Desmond storyline, Corey also said that the game will try to tie up the loose ends and provide some "resolution" for all those people who have been following the story so far.
However, he also assured gamers who were confused by the prequels to Assassins Creed 3 that "You're not going to get another tremendous insane-o cliffhanger."
Ubisoft has confirmed an Assassin's Creed 3 release date of October 31 on PS3 and Xbox 360, with an Assassin's Creed 3 PC release date to follow on November 23. The Wii U version will be a launch title and will be launched alongside the console. Here are the screen shots for the Nintendo version of Assassins Creed 3.
The official gameplay trailer released by Ubisoft is below – tell us what you think about Assassins Creed 3 so far in the comments section below.
httpvh://youtu.be/EiVJG_mrtFo