Jason Binn, founder of Niche Media Holdings, will be throwing a second wedding reception for Kim Kardashian on August 31st in an as yet undecided venue. Binn's company, Niche Media Holdings, has cornered the market on high-end glossy publications that cater to local, city-specific readers. Some of the titles produced by the CEO and Founder of Niche Media include Art Basel Miami Beach, Boston Common, Gotham, Hamptons, Los Angeles Confidential and Vegas. His target market is readers with the highest disposable incomes; a market he access using respected data bureaus throughout the country.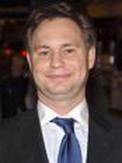 Providing fodder for his magazines is a second tier of the company's strategic model – throwing 500 events per year that are chronicled by high-end magazines and newspapers.
Kim Kardashian and Chris Humphries will reportedly net over $18 million dollars from their wedding alone – proceeds that come from exclusive media coverage deals and marketing agreements with companies like E! and People Magazine. Multiple high-end wedding items were donated in exchange for the intense publicity generated by the event for everything attached to it from the wedding invitations to the cake and the dress. Kim was even compensated for where she held her bachelorette party ($50,000 from the Tao nightclub in Las Vegas).  There have been no reported deals surrounding the second wedding reception planned by Jason Binn yet.