Law & Order, the longest-running crime drama on American primetime television, completed its 20th and final season on May 24th, 2010. Amazon has put the entire 20 years worth of episodes on sale in a single boxed set at 30% off. The boxed set containing over 100 DVDs is available for pre-order now and will ship on November 8, 2011.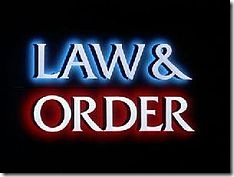 The Law & Order series was created by Dick Wolf and premiered September 13th, 1990. It was set and filmed in New York City and has won a number of awards over the years, including multiple Emmys. the cast has included such notable actors as Sam Waterson, Michael Moriarity, Chris Noth, Jill Hennessy, S. Epatha Merkerson and Senator Fred Thompson. The Tony award winning Jerry Orbach from Dirty Dancing fame was a member of the cast for a few years as well before his passing from  prostate cancer in December 2004.
The police procedural and legal drama covered political and legal issues, often based on real cases that had recently made headlines. It's success led to several spinoff shows including the only current series member Law & Order: Special Victims Unit. Past series include the ten year run of Law & Order: Criminal Intent and the two short-lived spinoffs Law & Order: Trial by Jury and Law & Order: LA.
The boxed set is originally $699.99 but has been marked down for pre-order to $489.99 on Amazon.