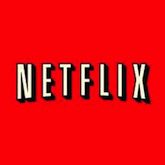 Netflix continues to capitalize on the success of their streaming service and app with their latest announcement – the popular "Just for Kids" section is now available on the iPad.
This announcement marks the first time that this child-friendly Netflix section will be available on mobile devices. This part of the app works to ensure parents that their children can safely explore Netflix without unwittingly stumbling upon more grown up content.
The "just for kids" section is full of a huge number of TV shows and movies appropriate for kids under the age of 12.
Selections include hits like "Hey Arnold," "Dora the Explorer" and of course "Spongebob."
Netflix notes that the app is organized in a kid-friendly way. Rather than necessitating dependence upon the text-based search bar, kids can use images at the top of the app to search by their favorite characters.
Children's favorite genres like sing-alongs and superheroes are easily spotted and used to find things to watch, for kid-friendly searching and exploration within the application.
The app update is currently available for the iPad 2 and the new iPad. It will come to the original iPad and Android tablets at a later, unannounced date.