BlackBerry's not dead yet!
In fact, just today, Research In Motion (RIM), the company behind the BlackBerry brand, demonstrated that BlackBerry is alive and kicking by way of the introduction of two new BlackBerry smartphones. Both smartphones run on BlackBerry's new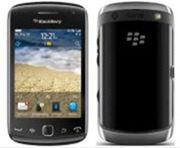 BlackBerry 7 operating system.
The first phone introduced was the BlackBerry Bold 9790. It features a 1 GHz processor 8 GB of storage, and an expandable memory card slot that can add up to 32 GB of storage. It has a 2.45 inch touchscreen, a full QWERTY keyboard, an optical trackpad. a 5 MP camera, integrated GPS, and 3G connectivity with Wi-Fi support.
RIM also introduced the new BlackBerry Curve 9380. The Curve 9380 is the first of the Curve family with a touchscreen. It features a 806 MHz processor, just 512 MB of on-board storage, and an expandable memory card slot that supports up to 32 GB of storage. The Curve 9380 includes a 5 MP camera, integrated GPS, and Wi-Fi support.
According to the announcement from RIM, the to smartphones will be available in the US within the next few weeks.
The introduction of the new smartphones running on BlackBerry 7 OS is good news for a company that was starving for good news just over a month ago. In mid-October BlackBerry suffered a worldwide outage that lasted for days. Then came news of a study that found that 30% of enterprise users long-awaited software update for the PlayBook tablet.
The smartphones are being launched into a market that appears to be wary of BlackBerry's reliability and technology. RIM's introduction of the phones comes during a week when most eyes are turned toward tablets. This may be an attempt to downplay expectations, but how well these phones are received may be indicative of BlackBerry's future.