At the official launch of the next iPhone, Apple CEO Tim Cook and crew let the world in on the next iteration of iPhone – to the surprise of many, it was not called the iPhone 5, but rather the iPhone 4S. The phone looks identical to the iPhone 4, but comes in black and white from the start.
The new iPhone will sport many new features like integration with iCloud and the new Siri "intelligent assistant" that recognizes voice commands, allowing a touch free user experience. The newest Apple smartphone also features dual antennas, so it can be used on either a GSM or CDMA network. The new 8MP camera also takes pictures much faster, and has 60% more pixels than the iPhone 4. The horsepower boost is powered by the Dual-core A5 CPU, 2 times faster, 7 times better graphics and a battery life of 8 hours talk time on 3G, 14 hours on 2G. Battery life for browsing is 6 hours 3G and 9 hours Wi-Fi. other bonuses include HD Video (1080p) recording and playback as well as AirPlay and AirPlay Mirroring.
Prices (retail) for the new iPhone 4S: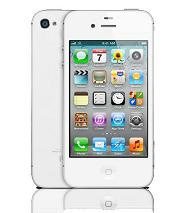 16GB – $199
32GB – $299
64GB – $399
The new phones will start being delivered on October 14th in the US, UK, Canada, Australia, France, Germany and Japan. Apple anticipates the iPhone 4S hitting 70 countries and over 100 carriers by the end of the year.
Pre-orders begin October 7th from AT&T, Verizon, Sprint and, of course, directly from Apple. The launch of the iPhone 4S also means price reductions for the other iPhone models – iPhone 4 is $99 and the iPhone 3GS is free when signing up for a two-year contract.
In other related news, iOS 5 and iCloud will debut shortly before the iPhone 4S becomes available, on October 12th.