Yesterday Apple released a tool for removing the Flashback malware Trojan that has been infecting a number of Mac operating systems. This tool is designed for Macs running OS X Lion without Java. It will not work on Macs running Snow Leopard or earlier OS versions.
According to Apple, the "Flashback malware removal tool removes most common variants of the Flashback malware." When run, it will search for the malware and, if found, will remove it. Apple says that in some cases the tool may need to restart the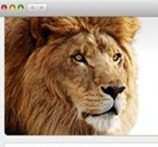 computer to completely remove the malware.
They recommend the tool for OS X Lion users that do not have Java installed. Apple's support notification about this tool is at: http://support.apple.com/kb/HT5246.
Late last week, Apple released a Java update for OS X Lion with Java that included a Flashback malware removal tool. The support note regarding that update is at: http://support.apple.com/kb/HT5242.
Dr. Web, an anti-virus company based on Russia, was the first to discover that the Flashback program was infecting computers. The company estimates As many as 650,000 Macs have been infected. Apple has come under criticism for being slow to react to the Flashback issue.