Apple's iPhone is not sold by T-Mobile, but as many as 1 million of T-Mobile's users use unlocked iPhones on their network.
Unlocked phones are not 'tied' to a specific carrier, as subsidized phones are when purchased with a contract. But to be used, they must be compatible with the type of network a carrier utilizes.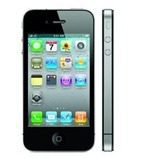 In the past, T-Mobile has not provided any support for customers using unlocked iPhones. But that's about to change. As of tomorrow, January 30, T-Mobile will provide support to users using unlocked iPhones.
A leaked T-Mobile document published by TMoNews late last week indicates that the carrier will provide "support on common procedures, information about feature(s) and specifications, and other basic device questions."
The document also states that the iPhone section in the T-Mobile Support Community will be updated to reflect the look and feel of supported devices, and it will also include integrated Scope of Support. They make it clear in the document that this does not change support for any other non T-Mobile devices.
T-Mobile is the only major US carrier that does not sell the iPhone. AT&T, Verizon and Sprint all have it. There's some speculation on various smartphone forums that this is a lead up to T-Mobile offering the iPhone 5 when it comes out. Neville Ray, chief technology officer of T-Mobile, told CNET just a few weeks ago that the chipset used in the Apple iPhone 5 will have better support for T-Mobile's network. However that statement was quickly walked back by T-Mobile, who clarified that Ray had not seen "Apple's specific roadmap."