Target pulled Sparboe eggs from its Super Target stores yesterday.
McDonald's has dumped Sparboe as a supplier of its eggs for Egg McMuffins, Bacon, Egg & Cheese McGriddles, and other egg containing dishes.
Both national chains took these actions due to reports of unsanitary conditions and animal cruelty at Sparboe Farms. Sparboe Farms is the 5th largest shell egg producer and marketer in the US, and operates seven processing plants supported by 33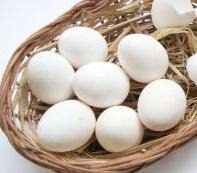 accompanying layer and pullet production sites, according to their website.
Sparboe was hit with a company wide warning by the FDA on Thursday, listing at least 13 violations of rules enacted after last year's egg related Salmonella outbreak. The 2010 outbreak sickened hundreds and caused the recall of approximately 500 million eggs.
On Friday, Sparboe Farms was subject of an investigative report on ABC's 20/20 and was featured on "World News with Diane Sawyer. ABC's reports included video taken inside Sparboe Farm's egg barns by the animal rights group 'Mercy for Animals'. The video shows examples of animal abuse and the unsanitary conditions.
Sparboe Farms has responded to the charges of abuse and poor sanitation through a site they set up to address the charges, http://www.sparboeupdate.com/. On the site, Sparboe Farms president Beth Sparboe Schnell referred to the images on the video as "disturbing" and stated "I was deeply saddened to see the story because this isn't who Sparboe Farms is." She added that the acts depicted on the video "are in direct violation of our animal care code of conduct."
The company also said it has fired 4 employees to date, made changes in management, has begun retraining all barn workers, and is continuing an internal investigation.
Today they announced in a press conference that they had formed a Sustainability Task Force which will review current company practices regarding food safety, animal care and sustainability.