Today we are taking a look at the Monster Towel – billed as "The World's Biggest Towel!"
Let me say right up front here that it's not what I would consider a "towel"… but that doesn't really take a way from the its true purpose.
The Monster Towel is really more along the lines of a big beach or picnic blanket.
And it is big!
Overall it's 10 feet by 10 feet. There's plenty of room to lay down and stretch out.
In fact, three, four, even five people could lay out on it if they are friendly.
As a beach or picnic blanket, its a very comfortable size for a couple or small family.
Let's take a look at some pics here:
This is how it arrived (after taking it out of the bag):
It's about 15 inches long, 5 inches high, rolled up.
Here's the info and instructions inside the wrap.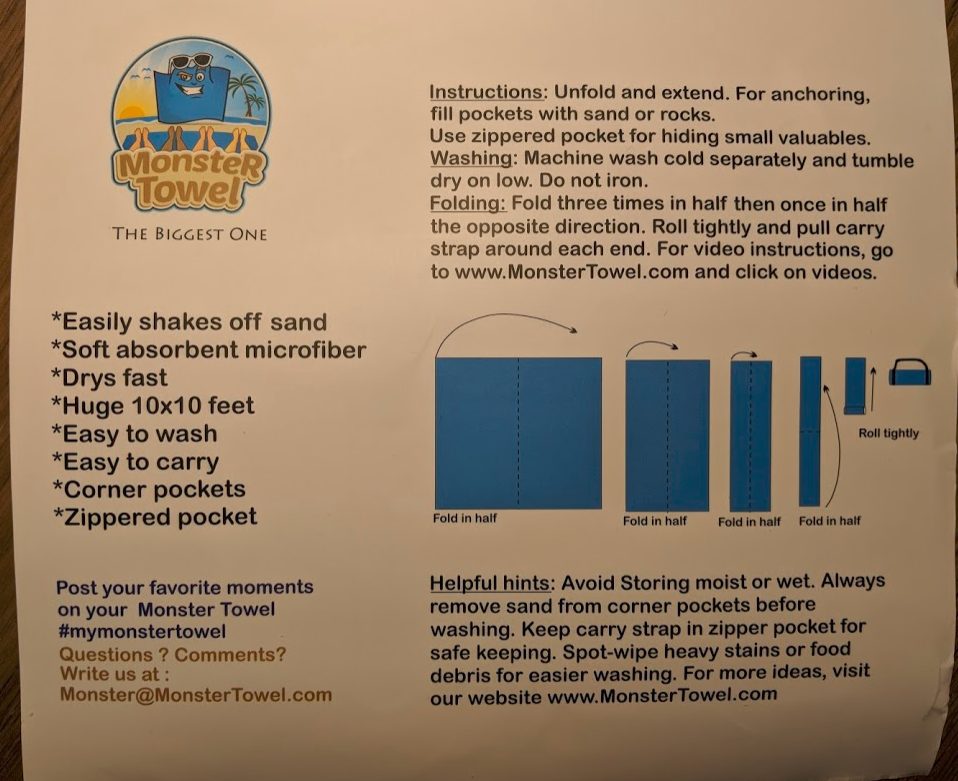 The harness has those quick release type clips, easy to loosen.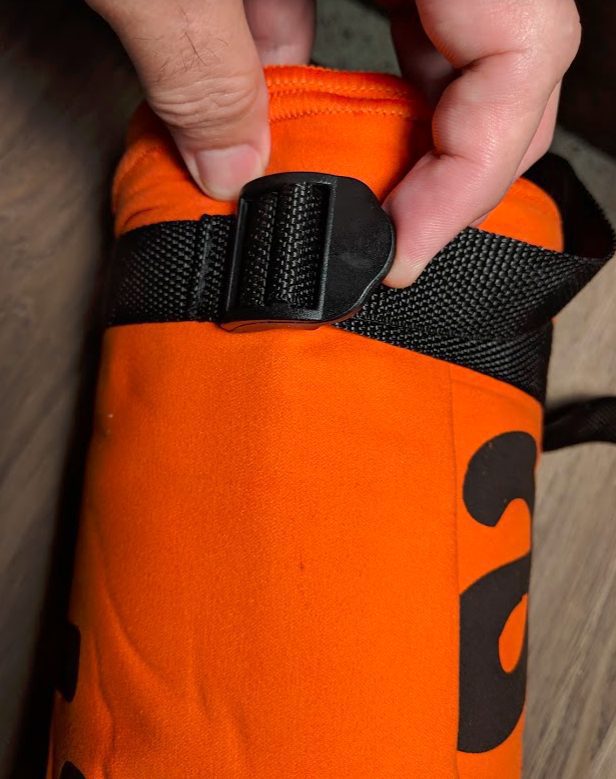 The material itself is a thin micro-fiber. That to me is what makes it not a "towel". The material doesn't have a loop. It's thin and smooth.
The corners of the Monster Towel have pockets, rather like the pockets you would see on fitted bed sheets. They are designed to be filled with sand to hold the Monster Towel in place. The anchor pockets came in very handy when I went to the beach to take pictures with my model and it turned out to be a very windy day!
There's a zippered pocket for keys, cash, sun lotion, the harness, what-not.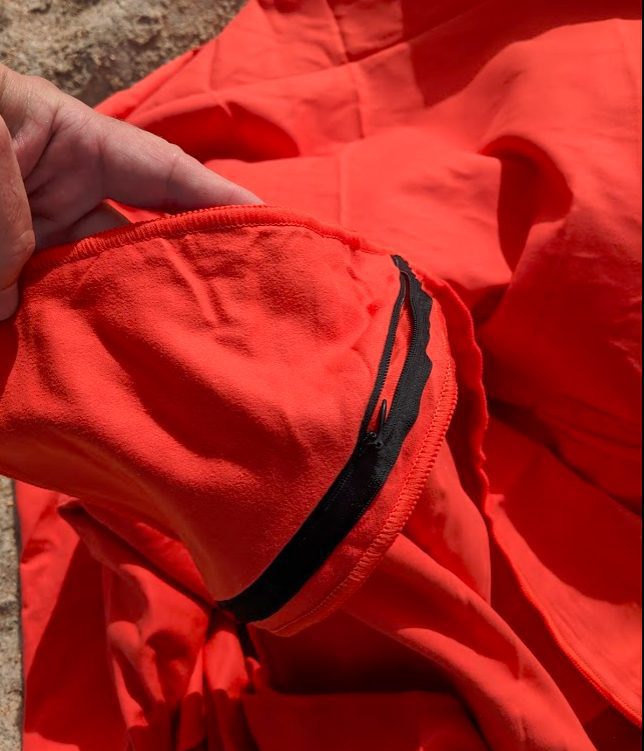 And here it is on the beach, modeled by my favorite blond.
Once back home, the sand shook off with no trouble and I folded it in half four times and rolled it up. It was surprisingly easy to get it back to its original size.
I always keep a blanket in the car. It comes in handy for spreading out on the ground for picnics, but also as a throw at a cold restaurant. The Monster Towel would suit the bill for that very well and rolls up into a small bundle for stowing away under a seat. It would also be very handy to keep on a boat.
The Monster Towel is available at MonsterTowel.com for $89.95 and on Amazon.com with prices currently ranging from $47.86 to $89.95.
The Monster Towel pictured above was provided to Consumer Press for the purpose of a review.
Do you have a Monster Towel? Tell us what you think about it in the comments section below, and be sure to share this post with your friends, family and followers!