With the sudden success Microsoft's "12 Days of Deals" event breathing new life into their once lonely physical retail outlets, it's easy to forget that their online store is also serving up some pretty nice deals.
In no particular order, here are our top 5 deals on the Microsoft Store website.
The Surface Pro $599 (save $200)
Though it may not be the most popular tablet in the world, the Microsoft surface 2, by all measures, is still a beast of a device.
Surface pro, the much improved version of the original Surface RT tablet, boasts an Intel i5 processor and a 10.6 inch 1900 by 1080 resolution display, allowing for incredible viewing angles and an orgasmic rage of displayable colors.
Along with an astonishingly brilliant display and the incredibly snappy processor, the Surface Pro also comes with a removable pressure sensitive stylus, magnetically attached to the side of the device.
The Bad
The Surface Pro only comes with 12 gigs of storage, the battery life of the device has a lot to be desired (only 5 hours if you are lucky), and you can forget about using it in laptop mode without a perfectly positioned computer desk handy, effectively turning it into a tiny screened desktop when not being used as a tablet.
2 Dell UltraSharp U2312HM Monitors – $399.99 (save $249.01)
The Dell UltraSharp U2312 (great name) is a super high quality 23 inch HD monitor.
The UltraSharp has a beautiful IPS display and comes with a fully detachable kickstand; allowing for full 360 degree (vertical and horizontal) rotation and a high level of height adjustability.
Every aspect of the UltraSharp's design and specs makes it clear that it was built with power users in mind. In addition to the aforementioned features, it also comes with two built in USB ports, intended to be used as docks for attaching external speakers, webcams, or other similarly USB reliant devices to the monitor.
The Bad
The biggest downside to this offer, in my opinion, is the fact that you are forced to buy the monitors in a set of two; significantly reducing the allure of this bargain to all but the most extreme power users.
The SkullCandy Titan Ear-buds – $19.97  (save $30.00)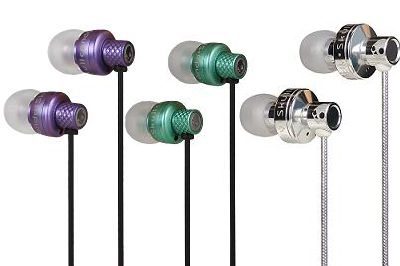 The SkullCandy Titan, with its fully metal frame, thick durable wiring and gold plated (3mm) headphone jack,  is an in-ear device with a distinctively premium look and  feel.
Audiophiles and regular music lovers alike will definitely appreciate the killer sound quality, 20 Hz (min) 20 KHz (max), being pushed out from its 11mm stereo ear pieces, especially considering the extremely low asking price of $20.
The SkullCandy Titan also comes with interchangeable ear buds, a carrying case, and an inbuilt microphone for use with phone/VoIP calls.
The Bad
There has been some complaints (on twitter) about their ear buds popping off of the device a little too frequently.
Scosche BoomCan Portable Media Speaker $12.92 (save $7.07)
Originally released way back in 2011, the Scosche BoomCan is a portable media speaker for shoppers on a budget. The BoomCan is compatible with a wide range of gadgets, including laptops, macs, smartphones (including the iPhone), tablets  and even gaming devices.
The Scosche BoomCan also comes with carrying case and a USB multi-cable, with a micro USB jack on one end (to connect to the device), and an audio/USB jack on the other.
The sound amplification and quality produced by this device is satisfactory (considering the low asking price) and, additionally,  Scosche claims that the Boomcan can last up to seven hours on a single charge; though, in reality, most users claim to only be  getting around five.
 The Bad
The USB jack on the BoomCam can only be used for charging, not audio playback, and on the higher volume settings there is a very noticeable reduction in audio quality.
Xbox One Ultra Bundle $799.99 (save $69.99)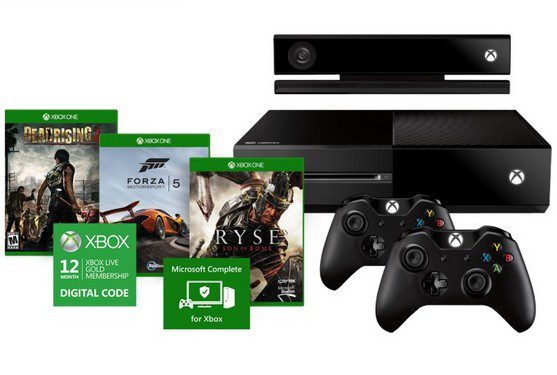 Ah, the Xbox One Ultra Bundle. Considering that its main competitor, the PS4, is priced at $100 less, to call this a deal would be somewhat disingenuous.
However, when weighing out the merits of this offer in the context of Microsoft products only (this being a Microsoft countdown), it proves itself to be an excellent value for money.
The Ultra Bundle come with an Xbox One gaming console, a 2nd generation Kinect Sensor, a 12 month subscription to Xbox Live Gold, a three year warranty and three Xbox One titles of your choosing. Need I say more.
The Bad
Even with a reduced price of $70, the bundle still come in at a whopping $800! This is still a whole lot of money to spend on video games – don't you agree?
Have you ever shopped on the Microsoft Store website before?
Do you agree/disagree with our list?
Tell us in the comments section below!