The Pantech Element is going to be launched on the AT&T network on January 8 according to a leak reported by BGR.
Now while some sites are reporting that this is the first Android tablet that is waterproof, that's not completely accurate.
There is at least one other waterproof Android tablet in the wild. Last year Fujitsu launched their waterproof Arrows Tab F-01D tablet in Japan, and it runs Android 3.2. Based on an FCC filing, Fujitsu appears to be taking steps to bring the Arrows Tab F-01D to the US. It may be accurate to say that the PanTech Element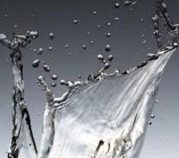 is the first waterproof Android tablet launched in the US, as we are not aware of any others at this moment.
But that 'waterproof' term is a bit tricky too. Just how waterproof this device will be is in some doubt. Though it does sound like it is at least water resistant.
BGR says that internal AT&T documents refer to the PanTech Element as "waterproof for real life."  However, internal AT&T trainings are stressing that it's not actually waterproof and that it can not be submerged, according to BGR.
BGR then adds to the confusion about the waterproof/water resistant issue. They say in their report that the Element has a rating of IP57, which, according to BGR means that the Element is "splash resistant as long as all ports are closed." But actually, a rating of IP57 indicates that the device can handle immersion to 1 meter (about 3 feet, 3 inches) for up to 30 minutes. So either BGR has the IP rating number wrong, or their interpretation is wrong.
The remaining details for the Pantech Element are pretty straight forward. It is reported to have an 8 inch touchscreen, a 1.5 GHz dual core processor, two cameras (5MP and 2MP), and is running Android 3.2 (Honeycomb). The cost will be $299 with an AT&T contract. $499 without.
If it comes out on January 8 as expected, we will get this whole waterproof/water resistant thing straightened out very soon.