Apple opened some eyes today when they announced their sales and revenue numbers for the last quarter of 2011.
During the quarter, which included the 2011 holiday shopping season, us shoppers bought 37 million iPhones and 15.4 million iPads from Apple. In doing so, we turned Apple into a revenue generating engine. The company's earnings, expected to be just over $10 per share during the quarter, came in at $13.87 per share. After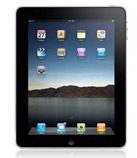 Apple released its results, shares gained $30.67 to hit $451.08 in after-hours trading. Apple reported that they had a cash balance of $97.6 billion at the end of 2011.
After the launch of the Amazon Fire, there was talk that Amazon's new, cheap, tablet would eat into sales of the iPad. But that doesn't seem to be the case. "I looked at the data, particularly in the US, on a weekly basis after Amazon launched the Kindle Fire, and in my view there wasn't an obvious effect on the (iPad sales) numbers," said Apple CEO Tim Cook, in a conference call with analysts and the media after the report was released.
Now that the holiday season is over, sales will slow. But Apple does expect to be picking up more enterprise users over time. Cook pointed out on the call that a growing number of businesses, from pharma and healthcare, to airlines and even wineries, are using the iPad as a regular part of their business. Cook also said that there are one and a half million iPads in educational institutions now. With Apple's new e-textbook initiative, that will likely grow.
Looking ahead to our own shopping futures, there are rumors that the iPad 3 will be launched sometime within the next few months. Along with that, and this is also a 'rumor', it's being said that the price of the iPad 2 will drop when the iPad 3 is launched.. There's also speculation about the iPhone 5 launch being sometime late in 2012.
We'll be following it all very closely here at CP.