What's it like to write at Consumer Press?
Here's what our journalists have to say:
I have been a Consumer Press contributor since March 2013. Time flies when you're having fun! Chris Andrews is a patient, encouraging editor who tirelessly helps new writers navigate web-based journalism. Unlike most sites, Consumer Press creates comradery by allowing multiple writers to cover one subject from various angles, forcing writers to look at their interests in new and interesting ways.
Writing for CP has also sharpened my skills and taught me effective networking strategies- I've even had encounters with two actresses, Idara Victor (TURN and Rizzoli & Isles) and Chloe O'Malley (The Strain). I am proud to be part of this reputable team and excited to see where the future takes it.
– Melissa O'Donnell
Writing for Consumer Press has been a wonderful professional experience for me. As a freelance writer, News for Shoppers has allowed me to broaden my portfolio while covering topics I that I really find interesting and that I don't normally get to write about on a regular basis.
Since joining the Consumer Press journalist team, I've really stepped up my writing game as I chase after stories of interest to consumers. Chris is an editor with a wealth of experience in this sector and guidance to offer, helping me hone my writing into sharp, tight pieces of journalism.
This has really been an amazing opportunity and I'm so glad to be apart of the team!
– Keiko Zoll

Writing at Consumer Press is terrific for bloggers, new and seasoned alike.
Write short articles on whatever interests you, whenever, at your convenience.
All while getting paid through Google AdSense!
The website's staff is friendly, prompt and helpful in getting started.
I, a new professional writer myself, would be lost without the editor's patient, guiding hand.
– Scott Wilkins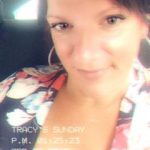 Becoming a writer for Consumer Press was one of the best decisions I ever made. The editor of CP, Chris Andrews, is both knowledgeable and personable, providing writers with tips and tutorials on everything from grammar to copyrights, so you learn and perfect your skills while getting real-time experience.
Under his guidance I learned how to write informative, engaging articles consumers want to read and now have the confidence and industry knowledge I was missing to take my writing to the next level.
Best of all, there are no "assignments" here: writers are given the freedom to write about the subjects they love, as often as they want to. You can even generate revenue through ads once you are established.
It is a great environment for writers of all experience levels to get their message out and build an audience.
– Tracy Labombarda
Visit Write At CP to learn more about writing at Consumer Press.
Ready to apply? Click here!