The controversial android app game DogWars is back on the android market, despite its prior removal by Google.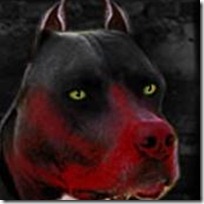 DogWars is this a game that simulates the violent world of dogfighting. The game now goes by the name KG Dogfighting. Players in the game raise a virtual dog, training it for dogfighting. Dogs are taught to maul and kill other dogs in dogfighting matches. Winners of the dogfights receive virtual cash and "street cred".
According to a new report by Fox News, Google took DogWars out of its Android Market after it received complaints from thousands of animal lovers, who protested that the game celebrated cruelty to dogs. Even former dog fighter Michael Vick made a stand against the game. The game has not been in the android market since late April of this year, they said.
Why it's back now is not clear. Google has not responded to requests for information regarding its return, said the Fox News report. Kage Games, the developer of the game, told Fox news that "For those who have questioned our intentions with this app, we have introduced the enforcement agency 'FETA' to teach our users there are consequences to dog fighting in real life." Though on their Android Market page, Kage Games states that "FETA busts and shoot outs" are something that is "coming soon".
According to Kage Games, the new game has been downloaded close to a quarter of a million times. The game costs $4.99, and its developers proudly claim that this is "… an app that will never appear in the iPhone app store!"
It has a content rating of "High Maturity," and is rated 4.3 out of 5 by its users on the KG Dogfighting Android Market page.