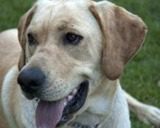 Kmart announced today that they are launching a new pet prescription program through their Kmart Pharmacies. The program will include both generic and brand name pet medications.
Ghassan Hourani, Vice President and GM, Pharmacy Administration for Kmart Pharmacy, said in a released statement "This new pet program is just another example of how we strive to make the shopping experience seamless for our customers. In addition to our wide variety of pet products, including the Kmart-exclusive Champion Breed(TM) food, toys and treats, we are thrilled that we can now offer our customers and their furry family members a one-stop shopping experience."
The release points out that May is National Pet Month. Kmart said they are celebrating by giving away a free Purina Beneful Baked Delight or Purina Cat Treat (up to $3.99 value) to anyone purchasing pet medication at a Kmart Pharmacy. The free treat offer is good from April 29 through May 26. The offer is also extended to shoppers at Kmarts without a pharmacy when they buy $20 worth of Purina products.
A source from Kmart, which preferred to remain unnamed, told Consumer Press that the new pet prescription program includes the same benefits that are available in Kmart's regular (human) prescription program. These include home deliveries, auto-refills, and discounts for members of the Kmart Pharmacy Prescriptions Saving Club.
Kmart also offers a variety of pet meds through their website, including Heartgard, Frontline, and Rimadyl. Pet medications offered online at http://pets.kmart.com include items for dogs, cats, and horses.