Latest from Consumer Press
Ever passed by a hostel and wondered what staying there would be like? I have, many a time. But...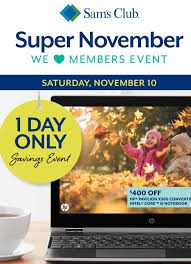 Sam's Club members listen up! This Saturday, November 10 is their annual 1-Day sale for members...
News For Shoppers is now…… Consumer Press!
CP Perks & Discounts Club
Follow Consumer Press!