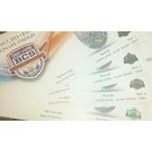 Tickets for the 2013 BCS Championship game between Alabama and Notre Dame are still available as of early Monday morning.
And as we near the game, scheduled for 8:30pm (ET) this evening, prices are reported to be falling.
That's not to say they are cheap by any means though. According to the Miami Herald, there were 4,200 tickets still available on the secondary market as of yesterday. They report that the price for the cheapest was $923. That's down 41.86% from last month.
Visiting several ticket selling websites, we did find tickets in that range and slightly less.
Over at TicketCity, there are a number of tickets available in the $700 to $800 range at publication time. They don't provide a way to easily figure how many BCS Championship tickets they have available overall, but it appears to be a substantial number.
TicketCity's service charges are fairly steep. They added $150 to the price of the lowest cost ticket once we got to the checkout form, and the service fee ranged up on the higher priced tickets. So with the service fee, that $700 ticket becomes an $850 ticket (with these prices though, who's pinching pennies?).
Let's jump over to StubHub and see what's happening…. As of this morning, they have 1,897 tickets available. Starting price is $854. Add to that StubHub's service fee, which is 10%, so we are looking at an effective cost of about $940 for the lowest priced ticket, about in line with the Herald's findings.
Brave enough to check out eBay for BCS Championship tickets? We'll take a look…. There's a lot of junk in the ticket listings that aren't actually tickets, but the first actually ticket offer we find is a Buy It Now with two tickets for $975 each. The sellers says he will ship overnight (little late for that now) or meet the buyer in Miami to hand the buyer the tickets. The listing expires in about 20 minutes from publication time. It doesn't look like anyone has snapped them up in a hurry.
From there, ticket prices on eBay range from about $1000 on up. Most of the listings say they will hand deliver the tickets to buyers in Miami. Many of the sellers have respectable feedback numbers, a few don't.
With tickets available at these prices, are you in the market – or will you be watching it on TV with the rest of us? Let us know in the comments section below!