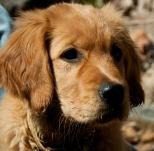 According to a statement released from the FDA yesterday, approximately  3,600 dogs and 10 cats have become sick after eating jerky treats made in China.
Approximately 580 of those pets have died.
The FDA has been cautioning pet owners about the jerky treats from China, which they also refer to as "chicken tenders, strips, or treats," since 2007.
The statement indicates that the treats are made from chicken, duck, sweet potatoes and/or dried fruit, but no specific brand or other product identifying information was included in the statement.
The FDA said their Center for Veterinary Medicine (CVM) has "conducted more than 1,200 tests, visited jerky pet treat manufacturers in China and collaborated with colleagues in academia, industry, state labs and foreign governments. Yet the exact cause of the illnesses remains elusive."
The FDA is now reaching out to veterinarians and pet owners for help.
The agency is asking veterinarians to assist with collecting blood, urine and tissue samples from suspected cases and will be asking pet owners for permission to conduct the tests. The FDA is covering the costs of the tests and shipping.
The FDA has also released a consumer fact sheet to let pet owners know about the issue and remind owners that "treats are not essential to a balanced diet."
The fact sheet includes information about how pet owners can report possible cases of jerky treat related illnesses either online or by phone.
"Our fervent hope as animal lovers," said CVM Director Bernadette Dunham, DVM, Ph.D., "is that we will soon find the cause of—and put a stop to—these illnesses."
---
Have A Question? Ask Jessica!