Amazon has a unique way of figuring out just what cities in the United States are the most "romantic." They take a look at what cities with over 100,000 residents purchase the most romance novels, relationship books, romantic comedies, Barry White albums, and sexual wellness products, then compare them on a per capita basis.
The city that tops the list for such romantic purchases? Knoxville, Tennessee.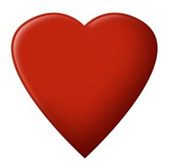 According to Amazon, this is the first time that Knoxville has ranked at the top of the list. They stole the top position from Alexandria, Virginia, which had held it for the last two years.
Of the 20 most romantic cities (as calculated by Amazon), Florida has the most with four: Orlando, Miami, Clearwater, and Tallahassee. Tennessee has three: Knoxville, Murfreesboro, and Clarksville. Missouri, Washington, and Ohio, each has two cities in the list.
Miami came in first place for the number of sexual wellness products purchased. We're not sure what that indicates… but Amazon saw it in a positive light. They described Miami as the "sexiest city in the US."
New York City was listed as the least romantic city, Winston-Salem, N.C., Patterson, N.J., and El Monte, CA, also placed at the bottom of the list.
Without further ado, here's Amazon's Top 20 Most Romantic Cities:
1 – Knoxville, Tenn.
2 – Alexandria, Va.
3 – Springfield, Mo.
4 – Orlando, Fla.
5 – Cincinnati, Ohio
6 – Vancouver, Wash.
7 – Miami, Fla.
8 – Murfreesboro, Tenn.
9 – Dayton, Ohio
10 – Columbia, S.C.
11 – Pittsburgh, Penn.
12 – Clearwater, Fla.
13 – St. Louis, Mo.
14 – Erie, Pa.
15 – Clarksville, Tenn.
16 – Everett, Wash.
17 – Gainesville, Fla.
18 – Las Vegas, Nev.
19 – Rochester, N.Y.
20 – Tallahassee, Fla.