Apple has announced that on July 31, it will close iWork.com.
iWork is a document sharing platform for both Apple and PC users.  It can be used with a Mac computer, an iPad, or with a Windows PC. The service featured a one click share button in which files would be uploaded to an Apple server. Invites would automatically be sent to those who the user wanted to share the files with.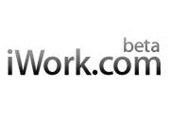 iWork was launched in 2009 as a competitor to Google Docs. The service, in its beta form, was free.
It never made it past beta.
Apple's statement thanked users for participating in the public beta of iWork. They then said that as of July 31, 2012, the service will be discontinued. They offer iCloud as an alternative.
Apple is asking current iWork users to sign in to iWork and download their existing documents to their computer. Apple supplies instructions here.
Do you use iWork? How will its discontinuation affect you? Leave your comments below.