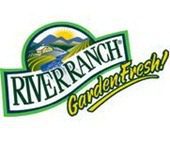 A nationwide recall is now in affect for specific lots of bagged salads sold under the brand names River Ranch, Farm Stand, Hy Vee, Shurfresh, Sysco, and The Farmers Market.
A full list of the recalled lots are posted on the FDA's website. The bagged salads include a range of items, from cole slaw mixes to individual and mixed bags of lettuces. The salads are being recalled due to possible contamination with listeria bacteria.
Though there are different strains, Listeria is the same bacteria that contaminated a large number of Cantaloupes last year. 29 people died in the Listeria outbreak caused by the cantaloupes. It was the worse outbreak of a food-borne illness in the US since 1985, according to the CDC. The outbreak was tracked down to Jensen Farms of Holly, Colorado. An investigation found that the listeria bacteria was present on dirty, corroded equipment which Jensen Farms had purchased and used.
In healthy adults, listeria can cause flu-like symptoms – fever, headaches, stiffness, nausea, abdominal pain and diarrhea, according to WebMD. It can be much more serious, even fatal, when elderly, children, or someone with a weakened immune system, is infected. The bacteria can cause miscarriages in pregnant women.
No illnesses or deaths have been reported related to the bagged salad recall. The bacteria was found during a routine inspection of salads in the marketplace by the FDA.
The FDA is asking shoppers not to consume any of the recalled bagged salads. According to the release, the salads can be returned to the place of purchase for a full refund. Questions can be directed to River Ranch at 1-800-762-7708.