Best Buy just announced that Call of Duty: Modern Warfare 3 will be launched in their stores during special midnight openings.
In the early morning hours of November 8, just as the clock strikes midnight and the new day begins, 900 Best Buy stores will be opening their doors in 'celebration' of the release of Call of Duty: Modern Warfare 3, one of the most highly anticipated games of the year. The game is the third in the Modern Warfare series, and is a sequel to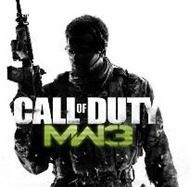 Call of Duty: Modern Warfare 2, which was released in 2009.
The launch of WM2 was the biggest gaming launch in history. It's estimated that MW2 sold approximately 4.7 million units in the US and the UK within 24 hours of its release. It generated approximately $310 million in sales the very first day, and $550 million worldwide in its first five days on the market.
Obviously, Best Buy is hoping for big numbers for the launch of MW3 as well. Not only are they trying to get an early jump on other stores by opening at midnight the first day it is officially available, but they will also be featuring a "Play it Early" access experience the evening before the launch. On November 7, from 8 p.m. to 11:30 p.m, the first 200 customers in line at select Best Buy stores (318 participating stores) will receive tickets to play Call of Duty: Modern Warfare 3 in Best Buy's Magnolia home theater department, in "Special Ops" mode, prior to the games official launch at midnight. At 12:01 am , November 8, sales of the game begin.
The game runs on Microsoft Windows, Xbox 360, Playstation 3,Wii, and there will be a separate version for Nintendo DS. Call of Duty: Modern Warfare 3 is rated M (mature) and is currently available for preordering through BestBuy.com, Amazon.com, Walmart.com, Target.com and other retailers for approximately $60.
—update—
Not to be outdone, Walmart has announced that they will have Call of Duty: Modern Warfare 3 tournaments in over 2700 of their stores. The tournaments begin at 8:00 pm local time on Monday, November 7. Like Best Buy, they will have the game on sale in stores at 12:01 am on November 8th.