The Black Friday shopper who is suspected of spraying fellow shoppers with pepper spray at a Porter Ranch, CA, Walmart, has surrendered to police.
It is believed the woman, which police described as a Latina in her 30's shortly after the incident, used the pepper spray in an attempt to back other shoppers away from a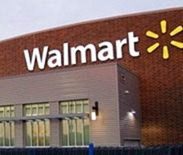 supply of xBox 360's so she could get to them.
According to Sgt. Jose Valle, of the Los Angeles Police Department, the woman turned herself in at 8:30PM Saturday night. She then invoked her right against self-incrimination and would not speak of the incident. The woman was released pending further investigation. Her name was not released to the media. Valle stated that there were about a dozen witnesses that would be interviewed, and that it could be at least two days before an arrest is made.
Walmart referred to the incident as "an unfortunate situation," and said "We're glad everyone seems to be OK." They pledged to assist police in the investigation.
---
Have A Question? Ask Jessica!