Bond… yes, James Bond… will be back with a brand new movie next year.
Scheduled to premiere in London on October 26, 2012, the 23rd film in the series will be named Skyfall. Its release date is very close to the 50th anniversary of the original Bond film Dr. No, which premiered on October 5, 1962.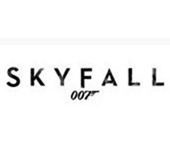 Details of the new Bond movie were announced today by its producers, EON Production. It will star Daniel Craig as James Bond. This will be his third time playing Bond. Spanish actor Javier Bardem is set to play the villain.
During today's press conference, Sam Mendes, the film's director, said that Bond's journey will take him to Shanghai, Istanbul, and Scotland. He also assured the audience that the movie "has all the elements of a classic Bond movie, including, to quell any rumors, a lot of action, and many other things too." The rumors he is referring to are from critics who voiced concern that his selection as director would mean the film would focus more on drama that action.
Michael G. Wilson, the producer of this and many other James Bond films, said at the conference that no one ever thought Bond would last this long. He said the original Bond deal was for four pictures, and that "they thought even then that was stretching it, but no one contemplated this kind of success."
Skyfall will bring back Judi Dench as "M", and will also include Ralph Fienees as a villian, Naomie Harries – possibly as Eve, Bérénice Marlohe as Severin, and Albert Finney and Ben Whishaw in unnamed roles.
.
---
Have A Question? Ask Jessica!