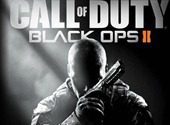 Call of Duty, Black Ops 2, is setting all kinds of pre-ordering records. It's beginning to look like this could be the largest game launch in history.
Amazon began taking pre-orders for the game last week, and it's being widely reported that pre-order sales of Black Ops 2 on its very first day were triple the number of pre-order sales of its predecessor, COD: Black Ops. The game currently ranks number one, two, and three as Amazon's most popular videogames. It takes all three spots because of the different versions, one for Windows, one for the PlayStation 3, and one for the Xbox 360.
In addition to Amazon, pre-orders are also available through Best Buy, Walmart, Gamestop, and Target. We still have quite a long wait before the game comes out though. The release date is November 13, 2012.
The pre-order price for COD: Black Ops II is the same across the board, regardless of retailer or platform: $59.99. However, some of the retailers are differentiating themselves by offering exclusive pre-ordering bonuses with the game.
Amazon is offering Call of Duty: Black Ops II wallpaper (digital).
Gamestop is having four 'waves' of bonuses. The first is a two-sided poster. Gamestop isn't saying what the others are yet.. Those who order during the first wave receive the poster and the so far unpublished bonuses. Those who order during the second wave miss out on the poster, but receive the second wave bonus and the ones that come afterwards.. and so on. Crafty, eh?
Best Buy is offering Black Ops II dog tags with their pre-orders.
Target and Walmart don't have any special bonus offers listed on their sites at the time this story is being published.