Disney has released new teaser posters for Big Hero 6, Disney's 54th animated feature film.
The film, which is inspired by Marvel comics of the same name but takes creative liberties, centers around robotics prodigy Hiro Hamada and his robot Baymax, whom he invented himself. After a crime plot is unveiled in the fictional city of San Fransokyo, they must join with four other inexperienced crime-solvers to aid their city.
The film features characters voiced by T.J. Miller (How to Train Your Dragon), Jamie Chung (Once Upon a Time), and Emmy-nominated comedian Maya Rudolph.
No other cast members have been announced at this time. Don Hall (Winnie the Pooh) and Oscar-nominated (Bolt) Chris Williams direct this first-time collaboration between Disney and Marvel Entertainment.
One poster features Baymax peeking into the picture and the other displays Hiro attempting to stuff Baymax into his 3D printed armor.
Big Hero 6 is being produced at Disney Animation and is not in conjunction with Marvel Studios.
The film is set to be released in theaters November 7, 2014.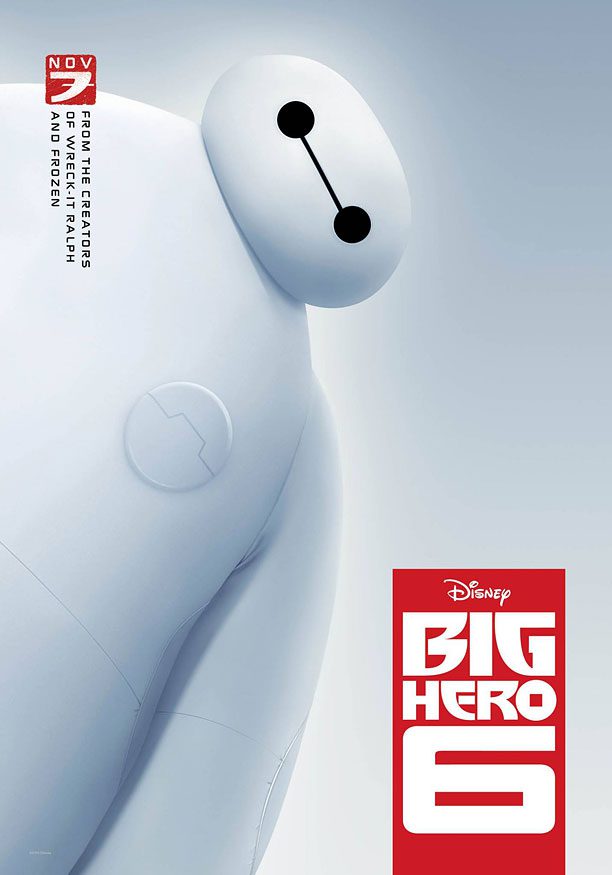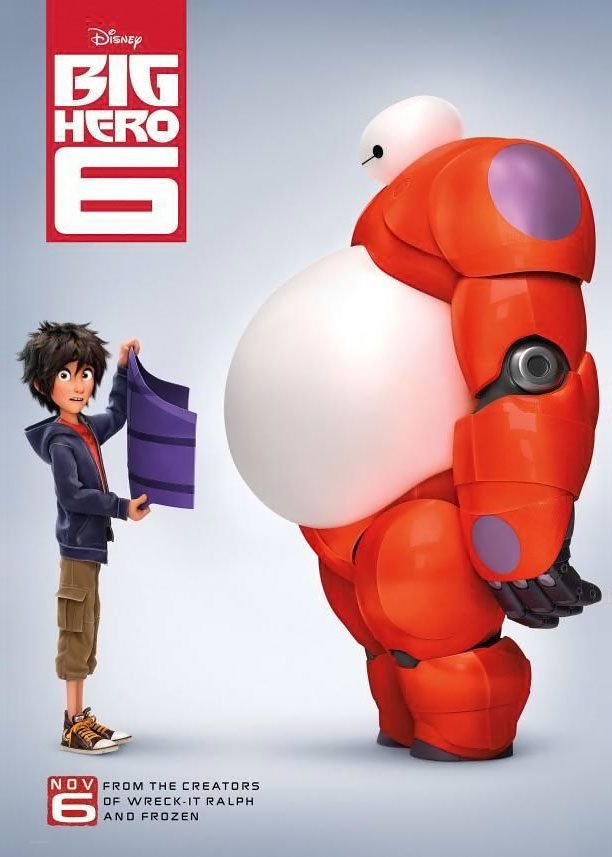 Are you excited for this collaboration between Disney and Marvel Entertainment?
What do you think of the new posters?
Let us know in the comments!