More dog food is being recalled, but this time it is unrelated to the aflatoxin contamination that affected several brands of dog food late last year.
The issue this time involves the potential of salmonella contamination.
Diamond Pet Foods is recalling their Diamond Naturals Lamb Meal & Rice dog food. The product is a dry dog food that was distributed in 12 states, Alabama, Florida, Georgia, Kentucky, Maryland, Michigan, New York, North Carolina, Ohio, Pennsylvania, South Carolina and Virginia. The company said it may have been distributed to other states as well through secondary distributors.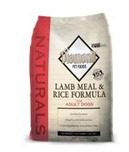 Diamond Pet Foods did not provide a possible cause or reason for the potential contamination in their statement. They did say that no illnesses have been reported in relation to this recall.
The company, in a statement released through the FDA, did say that people handling the dry dog food can become infected with salmonella if they do not thoroughly wash their hands after handling the food or surfaces in contact with food.
Humans with infected with Salmonella can experience nausea, vomiting, diarrhea or bloody diarrhea, abdominal cramping and fever. In rare cases,arterial infections, endocarditis, arthritis, muscle pain, eye irritation and urinary tract symptoms may also be experienced, according to the statement. They advice customers experiencing these symptoms to contact their healthcare provider.
Pets infected with salmonella can have symptoms or appear healthy while being a carrier of salmonella. Those with symptoms may experience decreased appetite, fever and abdominal pain. If untreated, the symptoms can worsen and include lethargy, diarrhea or bloody diarrhea, fever and vomiting. They advise owners with pets displaying the symptoms to contact their veterinarian.
The specific products being recalled are:
Diamond Naturals Lamb & Rice, 6lb, code: DLR0101D3XALW, Best Before 04 Jan 2013
Diamond Naturals Lamb & Rice, 20lb, code: DLR0101C31XAG, Best Before 03 Jan 2013
Diamond Naturals Lamb & Rice, 40lb, code: DLR0101C31XMF, Best Before 03 Jan 2013
Diamond Naturals Lamb & Rice, 40lb, code: DLR0101C31XAG, Best Before 03 Jan 2013
Diamond Naturals Lamb & Rice, 40lb, code: DLR0101D32XMS, Best Before 04 Jan 2013
The company is asking shoppers who purchased these items to discontinue use and discard it. Refunds may be requested by calling the company at 800-442-0402 or visiting: www.diamondpet.com