In an alert issued Friday by the Food and Drug Administration (FDA), dog owners are being cautioned that chicken jerky products imported from China may be associated with illnesses in dogs.
In the alert, the FDA said they have seen an increase in the number of complaints related to dogs becoming ill after eating the chicken jerky products. According to the FDA, the dog treats are also sold as 'chicken tenders', 'chicken strips' and 'chicken treats'. The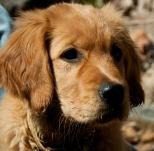 complaints have come from both veterinarians and dog owners.
This is the third alert issued by the FDA about these treats. A cautionary warning was issued in September of 2007, and a Preliminary Animal Health Notification was issued in December 2008. The FDA said the number of complaints dropped off in late 2009 and most of 2010. But the number of complaints has risen again this year.
While a recall has not been issued, the FDA is asking dog owners who feed their dogs chicken jerky products to watch their dogs for decreased appetite; decreased activity; vomiting; diarrhea (sometimes with blood); increased water consumption and/or increased urination. Blood tests may indicate kidney failure, urine tests may indicate Fanconi syndrome (increased glucose). The FDA said that the symptoms may occur hours or days after feeding a dog the chicken jerky. They advised that if a dog has these symptoms, the dog should stop being fed the chicken jerky, and a veterinarian should be consulted if symptoms last more than 24 hours.
According to the FDA, most dogs recover, but some deaths have been reported. What is actually causing the problem with the chicken jerky is still under investigation. The alert stated that the FDA is continuing "…extensive chemical and microbial testing but has not identified a contaminant."
---
Have A Question? Ask Jessica!