The U.S. Food and Drug Administration (FDA) has published a report on lead levels in 400 popular lipsticks that are currently on the market.
A lipstick from Maybelline, whose parent company is L'Oréal, ranked as having the highest amount of lead. Their "Color Sensational, #125, Pink Petal" was found to contain 7.19 ppm (parts per million).
The FDA does not regulate levels of lead in lipstick or other cosmetics. For a comparison as to what the FDA allows in other items, in candy likely to be consumed by small children, the limit is set at 0.1 ppm. Bottled water is limited to 0.005 ppm. The recommended maximum level for juices is 0.05 ppm.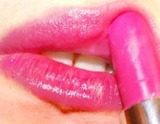 Of course, those are foods and lipstick is not intended for consumption. Non-food products intended for children under 12 are limited to 100 ppm, the limit in paint is 90 ppm.
Is there a safe level of lead in lipstick?
That question is being hotly debated. The FDA says on their site that "We do not consider the lead levels we found in the lipsticks to be a safety concern."
However, the Campaign for Safe Cosmetics (CSC), a project of the non-profit organization "Breast Cancer Fund," strongly disagrees. The group's co-founder, Stacy Malkan, told ABCNews.com, "There is no safe level of lead exposure. It builds up in the body over time. A little bit every day is adding up and staying with you."
Their site also quotes Dr. Mark Mitchell, M.D., MPH, policy advisor of the Connecticut Coalition for Environmental Justice and co-chair of the Environmental Health Task Force for the National Medical Association. He said "Lead builds up in the body over time and lead-containing lipstick applied several times a day, every day, can add up to significant exposure levels."
The debate on what level, if any, is safe, will likely continue for a long time. In the meantime, here is the list of the top 10 lipsticks that tested highest in the FDA's study:
1: Maybelline's Color Sensation, Pink Petal (7.19 ppm)
2: L'Oreal Colour Riche, Volcanic. (7.00 ppm)
3: NARS Semi-Matte, Red Lizard. (4.93 ppm)
4: Cover Girl Queen Collection Vibrant Hues Color, Ruby Remix (4.92 ppm)
5: NARS Semi-Matte, Funny Face. (4.89)
6: L'Oreal Colour Rich, Tickled Pink. (4.45)
7: L'Oreal Intensely Moisturizing Lipcolor, Heroic. (4.41)
8: Cover Girl Continuous Color, Warm Brick. (4.28)
9: Maybelline Color Sensational, Mauve Me. (4.23)
10: Stargazer lipstick, ''c' (4.12)
A full list of the 400 lipsticks tested, and their rankings, are listed by the FDA here.