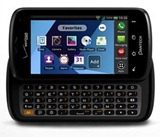 Going into the Labor Day 2012 holiday weekend, let's take a look at smartphones shoppers can get for "free" in various carrier's and discounter's Labor Day sales.
Of course, "free" is understood in the industry as being "free" with a two year contract – and smartphone plans usually require a plan that includes data. That said, this is what we are looking at as of late Friday evening:
AT&T is not, at this time, promoting a special Labor Day sale on their site, but they do have a list of smartphones that are on sale, online, right now. The free (with plan) smartphones include the Pantech Link II,  and refurbished versions of the Pantech Burst, the Samsung Focus Flash, and the Samsung DoubleTime. Some other smartphones of note included in the online sale are the Pantech Burst for 99¢, the HTC One X for $99, and the Samsung Galaxy S III for $199.
At Verizon, we also find that there's no official Labor Day sale going on, but they are still running their Back To School Sale which includes a free (with plan) Droid Charge, Pantech Breakout,  Pantech Marauder, or LG Enlighten. Other phones of note include the Droid 4 for $99, the Samsung Galaxy III for $199, and the Droid Incredible 4G for $139.
Sprint has an online promo going on right now offering an LG Viper or LG Optimus Elite free (with plan). No official Labor Day sale as of yet.
Same thing over at T-Mobile – though they do post a list of free phones (with plan purchase) which includes the Nokia Lumia, Samsung Galaxy S, T-Mobile MyTouch, HTC WildFire S, and a refurbished Nokia X2.
We do find honest to goodness "Labor Day Sales" being promoted at the two major online cell phone discounters, each who offer plans through Verizon, T-Mobile, and Sprint.
Wirefly has the Droid Incredible 2 by HTC, Samsung Stratosphere, and Sony Ericsson Xperia through Verizon; the Samsung Galaxy S 4G through T-Mobile; and the LG Optimus Elite through Sprint; for free with plans.
LetsTalk has 10% off their "top" smartphones with free overnight shipping. The discount is applied when the shopper uses a coupon that is available on their site as part of their promo.
We'll be watching for other smartphones to come on sale throughout the weekend – 'like' Consumer Press on Facebook to stay up to date on the latest!