It's taken its own sweet time, but the the highly anticipated Galaxy Nexus will finally be available in the US starting tomorrow morning.
Late today (Wednesday) the word came in that the smart phone would be available on Verizon's websitestarting 1 AM Eastern Time. It will be available in stores tomorrow morning.
Much of the buzz surrounding the phone is due to its operating system. This will be the first smart phone in the US that comes loaded with Android 4.0 (Ice Green Sandwich).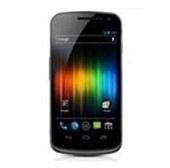 The phone was developed by a partnership between Samsung and Google. It will run on Verizon's 4G LTE network. The smart phone has a large 4.65 inch Super AMOLED Plus screen. It's powered by a a 1.2 GHz dual core processor with 1 GB of memory. It also has a 1.3 MP front facing camera and a 5 MP rear facing camera.
The Galaxy Nexus will cost $299 with a two-year Verizon contract. Verizon said they will also be running a limited time special on all their smartphones. Shoppers will receive double the amount of data on the data plan they purchase.
The Galaxy Nexus was introduced to the world by Google and Samsung back in October. It was released in the UK in November and Canada last week. Tomorrow we will finally get a chance to try it out here in the US.